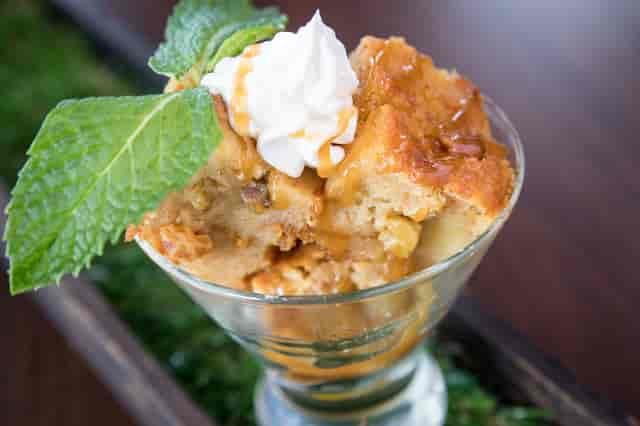 Timeline
Beginnings
At the age of 13, James Paschal built and opened his first business, a shoe shine stand. He also ran a paper route and sold beauty products on weekends. Robert Paschal worked as a busboy at Vaughn's Cafeteria and worked his way up to Executive Chef. It was while working as a chef, Robert found his passion.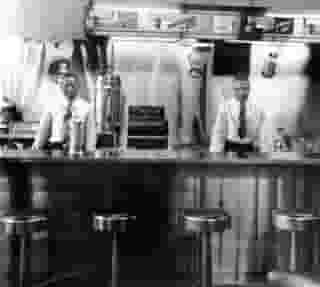 1947
In 1947, James and Robert Paschal opened a 30-seat luncheonette at 831 West Hunter Street where they sold sandwiches and sodas. As the business grew, they expanded the menu to serve hot lunches. There was no stove and the brothers did not own a car, therefore, the hot food was prepared at Robert's home and delivered by taxi.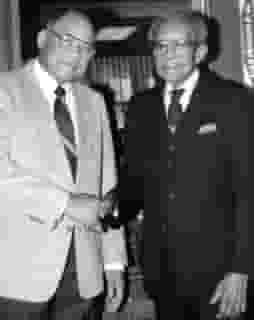 1947
Later, the decision was made to serve dinner, and it was decided that "Fried Chicken" would be the specialty of the house. The brothers wanted Paschal's to serve the "best" fried chicken in the city. With that mandate, Robert created his "secret recipe" for Paschal's Fried Chicken and Paschal's chicken is still considered by many to be among the best served, and Robert's recipe is still a secret.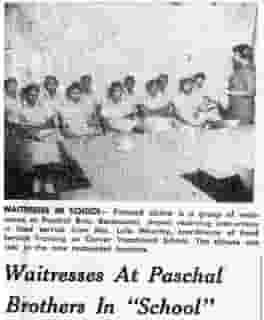 1957
In 1957, Roswell O. Sutton, then an Executive Vice President with Citizens Trust Bank became involved in arranging a land acquisition, construction and permanent financing deal for a new restaurant and coffee shop. The Paschal brothers had outgrown their facilities and sought more space to accommodate their growing clientele.

1959
In 1959, Paschal's Restaurant & Coffee Shop opened in its new location at 830 Hunter Street. The new facilities sat 90 in the coffee shop and 125 in the main dining room. The initial expansion was financed with a $75,000 loan from Citizens Trust Bank in conjunction with Atlanta Life Insurance Company. This was one of the largest loans made by the bank at that time.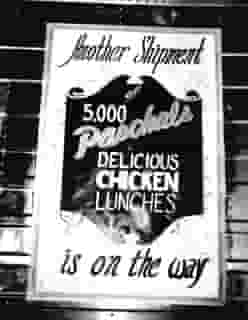 1959
Soon after moving to their new location, the brothers started a catering service. The venture was very successful with an order for more than 5,000 fried chicken dinners soon after opening.
1960s
In the 1960's, the Paschal brothers became actively involved in the Civil Rights Movement. Paschal's was a meeting place for key civil rights leaders and strategists including Dr. Martin Luther King, Jr. and his lieutenants.

The Paschal Brothers would often post bond for arrested protestors. They would also serve complimentary meals and extend hours to provide a central location where parents and friends could greet their loved ones after release from jail. Paschal's was a place where blacks and whites were welcome to meet and come together.
1960
In December of 1960, La Carrousel Lounge opened. It was considered Atlanta's jazz mecca for more than a decade. La Carrousel showcased some of the finest local and nationally recognized artists including, The Ramsey Lewis Trio, Aretha Franklin, Lou Rawls, Dizzy Gillespie, The Paul Mitchell Trio and many others.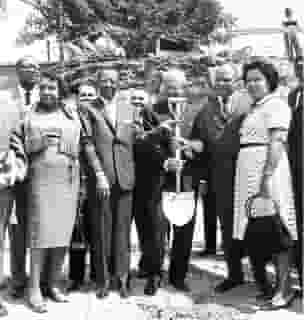 1965
In 1965, the brothers began acquiring property adjacent to the restaurant to build the Paschal's Motor Hotel.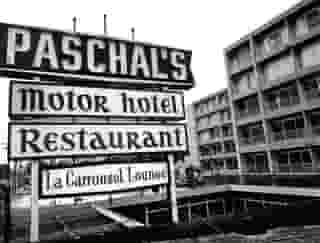 1967
In March 1967, Paschal's Motor Hotel opened featuring 120 lavishly furnished rooms, meeting rooms, additional dining spaces and a swimming pool.

1968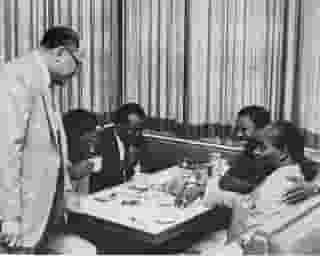 1978
In 1978, the city requested bids for retail concessions development and management at the new Hartsfield Atlanta International Airport. During Maynard Jackson's first term as Mayor of Atlanta, the status quo was challenged, and it was mandated that 30% of all revenue at the new airport would go to qualified Disadvantaged Business Enterprise (DBE) vendors.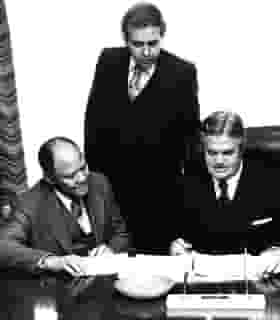 1978
James and Robert Paschal entered into a landmark agreement with Dobbs House Inc. to form a joint venture titled "Dobbs-Paschal Midfield Corporation". The new partners bid on the concession contract at the airport and won the bid for a 15 year contract to provide food, beverage and retail services from 1980 to 1995 at the new airport.
1980
On September 20, 1980, Hartsfield Atlanta International Airport opened.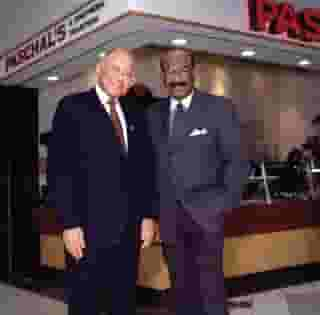 1995
In 1995, the original contract expired at Hartsfield Atlanta International Airport. Paschal's entered into a joint venture relationship with Concessions International, Inc., to form Concessions/Paschal's J.V. This new joint venture won the contract to provide food and beverage services as one of two prime operators at the airport. Concessions International, LLC is owned by Herman J. Russell; founder of the H.J. Russell Construction Company. Concessions/Paschal's, J.V. currently operates three Paschal's locations in Hartsfield-Jackson Atlanta International Airport. They are located in the Atrium, Concourse A and Concourse C.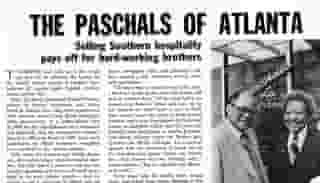 1995
Concessions/Paschal's, J.V. currently operates three Paschal's locations in Hartsfield-Jackson Atlanta International Airport. They are located in the Atrium, Concourse A and Concourse C.
1996
In 1996, Paschal's Motor Hotel was sold to the Atlanta University Center.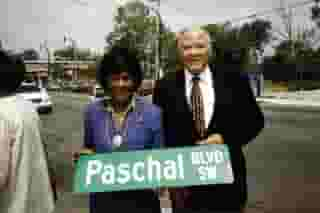 1997
In 1997, a street was named after James and Robert Paschal by the Atlanta City Council. Jeptha & Taliaferro was renamed Paschal Boulevard.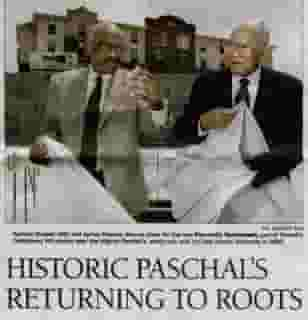 2002
In March of 2002, the two business leaders, James Paschal and Herman J. Russell, joined together once again to open the 21st century version of Paschal's on Northside Drive in the Castleberry Hill area.
2005
In 2005, Phi Beta Sigma Fraternity, Inc. presented lifetime members James Paschal and Herman J. Russell with a Lifetime Achievement Award at the fraternity conclave held in Los Angeles, California. On November 8, 2005, James and Robert Paschal were honored as Entrepreneurs by the Hospitality Hall of Fame sponsored by The Atlanta Convention & Visitors Bureau.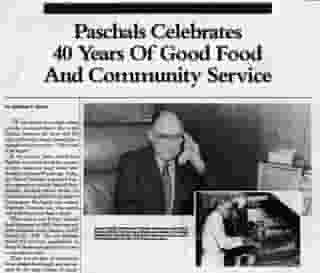 2006
On November 20, 2006, James Paschal was inducted into The Atlanta Tribune Magazine Hall of Fame, "Saluting Men of the Civil Rights Movement".
2006
In 2006, "Paschal Living the Dream" An Inspirational Memoir by James Vaughn Paschal as told to Mae Armster Kendall, Ed.D., was published. In 2007, the revised version titled "Paschal – Serving Up Hope and Freedom" was printed.
2008
On July 22, 2008, James Paschal was presented with a "Men of Influence" award from the Atlanta Business League. On November 18, 2008, James Paschal was honored as being a pioneering entrepreneur with induction into the "Atlanta Business League Business Hall of Fame".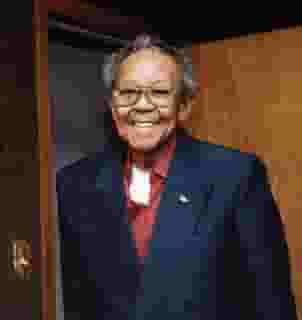 Legacy
The kitchen is where Robert loved to be. Many times James would convince Robert to take a vacation he had planned for him only to find Robert had returned early to get back to work in his kitchen. Robert Paschal passed away on February 27, 1997.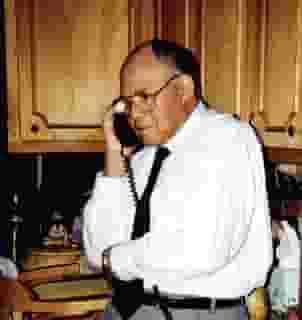 Legacy
Remembering his favorite saying; "The building may tumble, our bodies will decay, but the history and the memories will live on…and, hopefully multiply". James Paschal passed away on November 28, 2008.
Legacy
For more than 50 years James and Robert Paschal worked 17-hour days, 7 days a week to grow their business, and today people from all over the world still enjoy the Paschal cuisine. Family members and loyal employees continue to operate the business.